Laura Hines-Pierce
Co-Chief Executive Officer / Houston, TX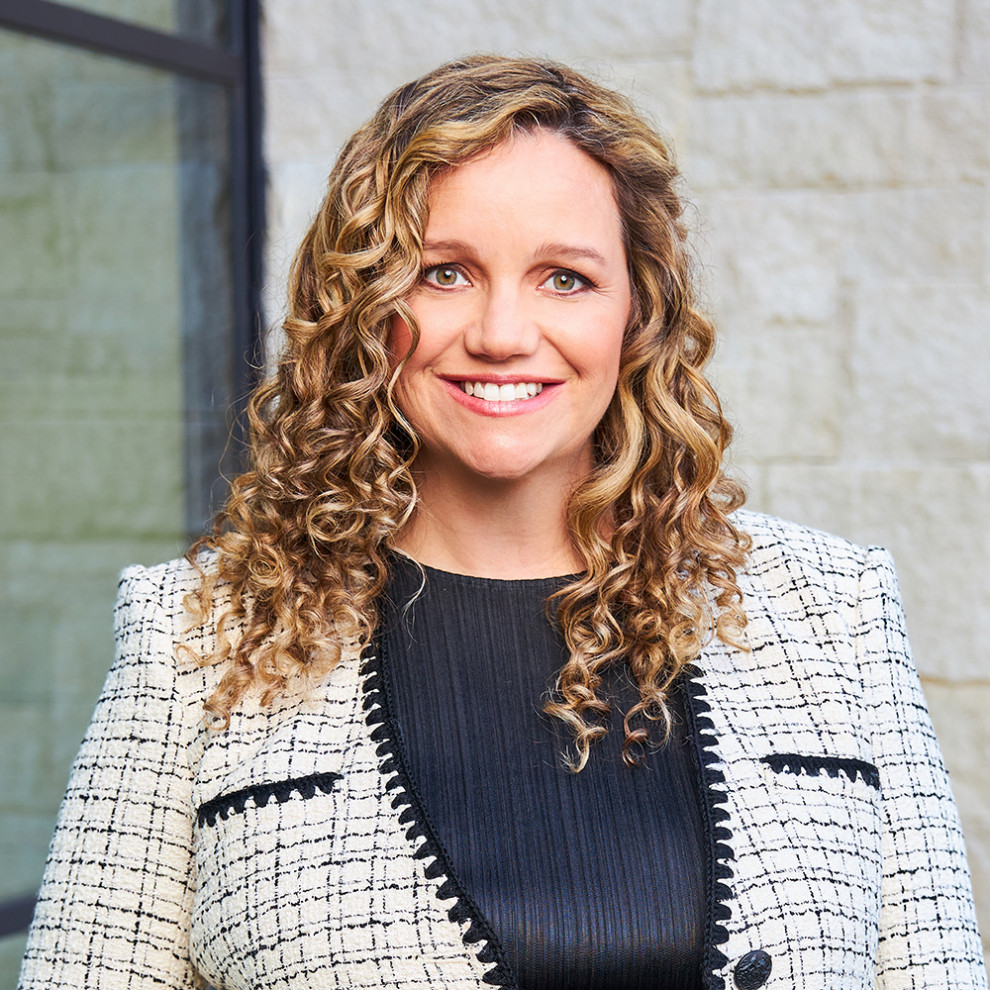 Laura Hines-Pierce is the firm's co-chief executive officer. She works side-by-side with chairman and co-chief executive officer, Jeff Hines, to help shape firm-wide strategy and manage key risks. She is a member of the firm's executive and investment committees.
In this role, Laura will help lead the Houston-based global real estate firm into its next era and establish its legacy as an innovative company driving change across the real estate and investment management industries. A strong proponent of ESG, she is committed to enhancing and growing the firm's ESG and DEI efforts to establish Hines as a pioneer and global leader in these areas. Some of her key strategic initiatives include an increased emphasis on re-evaluating our innovation strategy, achieving the firm's net-zero carbon target, and building technologies that disrupt the industry as we know it.
Laura joined Hines in 2012 and was responsible for project management of developments and support of new business opportunities in the Midwest and Southeast regions. She served as project manager for River Point, a 1.1 million-square-foot, 52-story office tower and 1.5-acre park located in Chicago's West Loop submarket. Laura transitioned to work in the office of the chief investment officer where she helped to refine investment strategy and acquisition efforts.
Most recently, she worked alongside her father in the office of the CEO as the firm's transformation officer to support strategic and transformative efforts across the business including the restructuring and growth of the firm's investment management business. She was also on the grassroots team that established the OneHines women's network, leading to the creation of our diversity, equity & inclusion initiatives. Prior to joining the firm, she worked for Sotheby's in New York. In 2022, Laura was recognized as one of the "PERE Women of Influence."
Laura is an active member of the Advisory Board of The Centers for Leadership Excellence (The CLE) Foundation. The CLE is a program seeking to empower racially and ethnically diverse students to earn undergraduate degrees and secure promising careers in real estate and related sectors.
She earned a BA in Economics and Art History from Duke University and an MBA from Harvard University. She enjoys spending time with her husband and their two children.
Hines Leadership