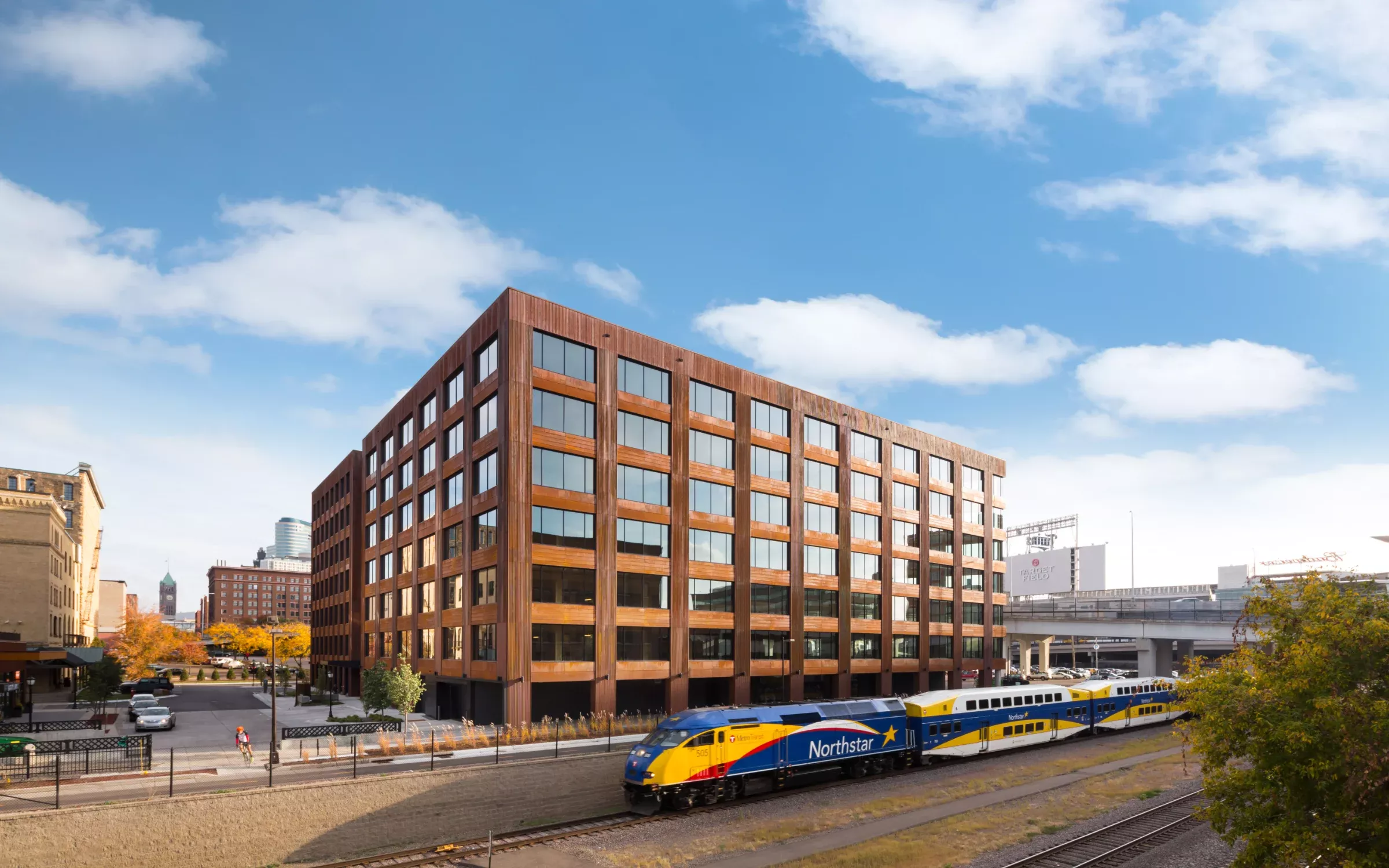 What's the Point?
The need to continually recruit the best and the brightest, coupled with the desire to fit more workers into smaller spaces, presents employers with a dilemma. T3 (Timber, Transit and Technology) addresses both goals by handling space programming as dense as 100 square feet per person, while providing employees with an authentic and warm yet productive environment. But how did we decide to pursue the emergence of wood in modern office design?
In 2011, at the beginning of a renaissance in Technology, Advertising, Media and Information (TAMI) fields, Hines recognized the increasing tenant demand for creative office space nationwide.
Companies seeking collaborative buildouts with open floor plates and preservation of existing architectural features began occupying pre-war, brick and timber buildings originally developed for industrial use. However, these historic buildings exist in limited available inventory, and often lack efficient layouts, upgraded building systems, and modern amenity packages.
As a solution, we formulated the T3 concept. Combining three years of research and development with meticulous engineering and architectural planning, T3 pioneered the future of commercial mass timber buildings.
T3 Minneapolis, completed in 2016, was the first major multi-story U.S. office building to be constructed of wood in the last 100 years and became our prototype for the use of mass timber in office developments. Designed by Vancouver-based Michael Green Architecture in conjunction with the DLR Group and built by Hines, the property offers tenants every modern design and technological efficiency with the look, feel, and ambiance of a historic timber office building.
From the high ceilings and natural light to the atmosphere and acoustic quality created by exposed wood, T3 aims to create comfortable, inspiring spaces that support innovation, connection, and well-being. People are naturally drawn to T3 buildings, which helps Hines clients attract and retain great talent.
The new approach to using wood construction has just been featured in The Wall Street Journal and The New Yorker. And Michael Green's TED Talk on the topic has been viewed almost 1.5 million times.