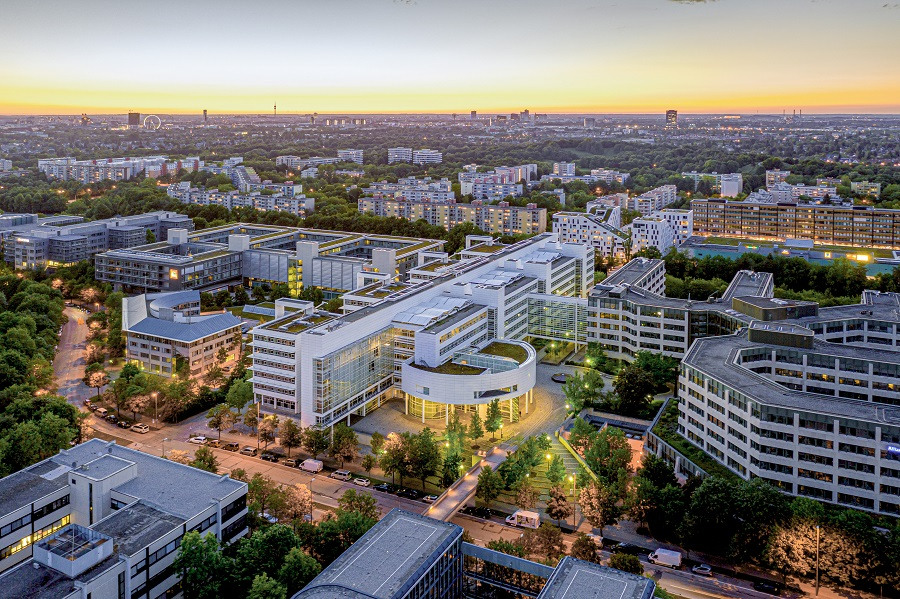 What's the Point?
We have an important part to play in the transition to net zero as real estate experts and we aim to lead by dramatically reducing our buildings' environmental impact, especially carbon emissions, resulting in a positive impact to our tenants, partners, and the planet.
Hines has committed to set science-based targets (SBT) to help further reduce our environmental impact – building on our target to achieve net zero operational carbon in our building portfolio by 2040.
Now that we have committed to the Science Based Target initiative (SBTi), we have begun the process of setting an interim carbon reduction target that is science aligned and will ultimately help us achieve our net zero goal. We will announce this interim target once it has been reviewed and approved by SBTi.
Here is what you should know about the initiative.
What is a science-based target?
Science-based targets provide a clearly defined pathway for companies and financial institutions to reduce greenhouse gas (GHG) emissions, in alignment with the Paris Agreement. SBT relies on implementation and direct action and excludes the use of offsets to reach our net-zero target.
Targets are considered 'science-based' if they are in line with what the latest climate science deems necessary to meet the goals of the Paris Agreement – pursuing efforts to limit warming to 1.5°C.
What are the benefits of setting a target?
Reducing GHG emissions in line with climate science is good for the planet and for our firm. Hines was founded on principles by a mechanical engineer, and we believe science tells us low carbon buildings are better buildings.
What is the science based targets initiative?
The SBTi is a global body enabling businesses to set ambitious emissions reductions targets in line with the latest climate science. It is focused on accelerating companies across the world to halve emissions before 2030 and achieve net-zero emissions before 2050.
The initiative is a collaboration between CDP, the United Nations Global Compact, World Resources Institute (WRI) and the World Wide Fund for Nature (WWF) and one of the We Mean Business Coalition commitments. The SBTi defines and promotes best practice in science-based target setting, offers resources and guidance to reduce barriers to adoption, and independently assesses and approves companies' targets.
Hines joins more than 4,000 businesses and financial institutions working with the SBTi to reduce their emissions in line with climate science.
How will we work toward a science-based target?
To hit our target, we are building and implementing a plan that aligns with our business strategy, supports firmwide ESG goals and includes our entire portfolio.
To reach our net zero targets, we will seek to implement custom plans that include one or more of the following tactics:
Reducing energy demand through operational efficiency
Promoting fuel switching through electrification and removing fossil fuel use from our portfolio
Designing and developing net zero ready new construction
Utilizing circular systems to reduce energy waste and enhance system efficiency
Increasing reliance on renewable energy
Advancing carbon capture