aparto's Feel Good Fashion Event makes a positive impact on students and community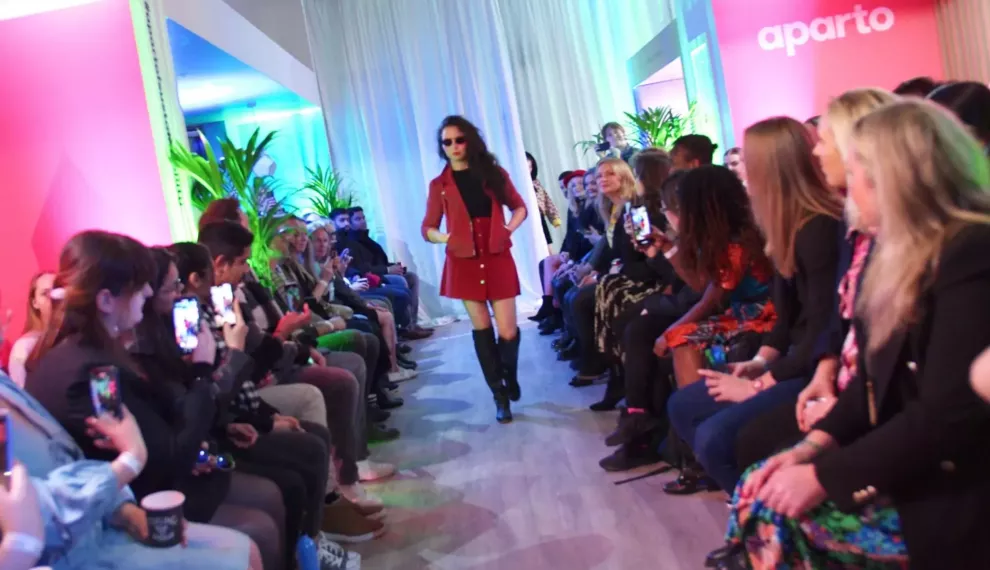 Caption aparto Feel Good Fashion Event at The Cam Foundry, Cambridge
What's the Point?
Engaging occupants in valuable experiences is critical to property managers across property types. Hines student housing team hosted, aparto's second-annual sustainable fashion showcase that promotes greener living, supports charities, and inspires sustainable choice.
An Engaging Event to Embrace Sustainability and Community
aparto, Hines' renowned student living platform in Europe, recently joined forces with student residents in Dublin, Ireland; Glasgow, Scotland; and Cambridge, England; for the second-annual Feel-Good Fashion Event. This sustainable fashion showcase aims to promote a greener way of living and encourages residents to actively participate in reducing, reusing, and recycling clothing. The event not only demonstrates aparto's commitment to sustainability but also serves as a platform to support charitable causes.
aparto's core values go beyond providing exceptional accommodations and facilities for students. The Hines student housing platform is dedicated to fostering a sustainable lifestyle among its residents. The Feel-Good Fashion Event perfectly aligns with this vision by showcasing the beauty and possibilities of circular fashion.
This year, residents and aparto's management team donated pre-loved outfits, accessories, and footwear, which were then modelled by residents during the event. By highlighting the potential of second-hand fashion, the event aimed to inspire attendees to adopt sustainable fashion choices.
aparto's Feel Good Fashion Event not only celebrated sustainability but also contributed to worthy causes. Proceeds from the thrifting during the events were donated to Oxfam's Turkey and Syria Urgent Earthquake Appeal campaign and the Irish Cancer Society. By channeling the funds towards these organizations, aparto demonstrated its commitment to supporting communities and making a positive impact beyond its student accommodations.
Tara O'Brien, Head of Marketing at aparto UK and Ireland said, "I was delighted to be involved in the fantastic Feel-Good Fashion Event for the second year running. We want to be recognized as an environmentally friendly place for students to feel proud of where they live while demonstrating that aparto really cares for the communities and environments in which it operates. Our event showcases and celebrates circular fashion, our culture of sustainability and our appetite for community creation."
The aparto Feel-Good Fashion Event successfully blended sustainability, community engagement, and charity support. By encouraging residents to embrace circular fashion and their reducing clothing waste, aparto showcased its commitment to a greener way of living. Through the event, aparto not only raised funds for charitable causes but also inspired a sense of responsibility among residents to make sustainable choices for a greener way of living. This event serves as a true testament to aparto's mission of creating a positive impact on the communities and environments it operates in. #Teamaparto looks forward to scaling this feel good event across Barcelona and Milan next year too.
Learn more about aparto: