Are stabilizing construction costs cause for celebration?
Key pricing indicators begin to show improvement, but vigilance is necessary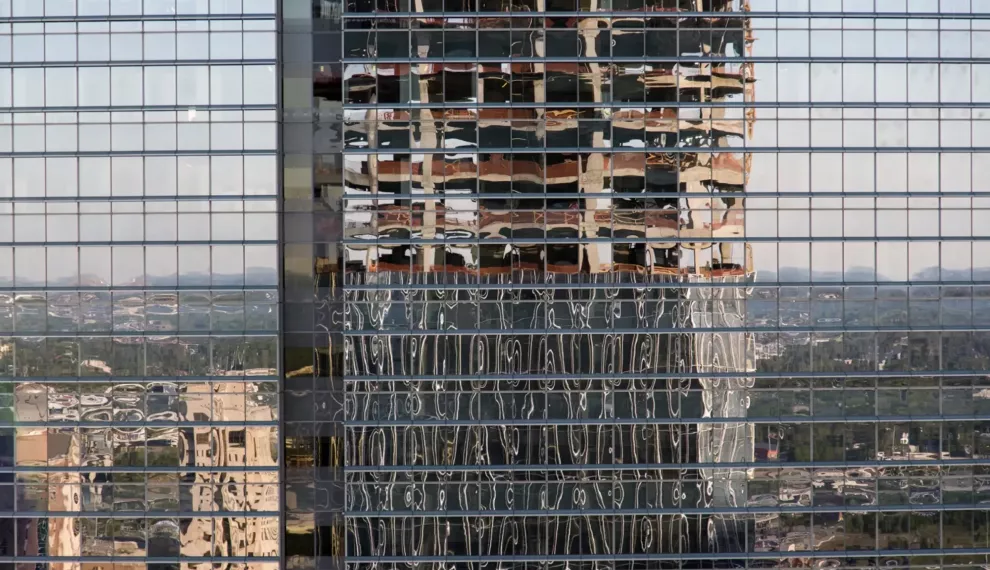 What's the Point?
Construction teams around the world are seeing a slowing rate of cost increases for some materials and commodities, along with modest improvements in the supply chain. Yet, while the horizon is brighter, conditions are still fluid—especially as labor shortages and recessionary fears persist.
Key first-quarter takeaways
The unprecedented construction cost inflation in 2021 and 2022 is beginning to moderate. After reaching estimated cost increases as high as 16%, construction costs have started to stabilize, with escalation in the more typical range of 3% to 6% expected by the end of 2023.
Following the pandemic's impact on the supply chain, construction schedules have lengthened and are expected to remain extended. Many contractors still have substantial project backlogs, although subcontractor pipelines are opening up again. Construction staffing shortages—exacerbated by the pandemic—are omnipresent, with labor in short supply at all levels of fieldwork and supervision.
Deep dive into materials, labor and supply chain
The three primary factors affecting construction pricing are materials, labor and supply chain transportation.
Construction materials
Commodity pricing is fluid and changes often. Pricing for some materials—such as concrete and cement—has moderated, helping stabilize overall construction material pricing.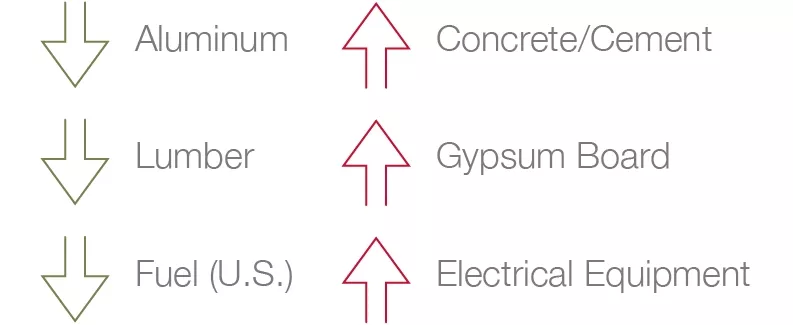 Labor
The vast majority of construction companies are pressed to retain and/or add staff in 2023. Companies are feeling the workforce gap at all levels of labor and management, and Associated Builders and Contractors projects that hiring in 2023 must exceed normal hiring levels by 650,000 to meet the dire shortage. The problem is expected to worsen moving forward, with 25% of the current workforce projected to retire in 10 to 15 years. Much of the automation and technology upgrades achieved by the industry in the last 20 years have not offset the current jobsite labor crunch.
Hope for easing labor rates will be tempered by the entry of large-scale public and infrastructure projects in 2023, especially in the United States and Europe as federal government infrastructure funding is put to work. Despite slowing down in recent quarters and flattening out more recently, residential construction may further exacerbate the labor shortage.
Supply chain
Supply chain woes continue to impact the availability of construction materials and supplies, but the effects are beginning to moderate as air, rail and trucking shortages abate. Notably, air freight volumes have decreased in nine of the last 10 months, a trend that has continued in the first quarter of 2023.
According to Statista, ocean freight container costs skyrocketed in 2021, with the global freight rate index reaching nearly $10,400 per container. Costs began to sharply decline in mid-2022, falling to $1,700 per container in March 2023. These rates have continued to trend downward alongside air, rail and trucking freight charges.
Construction schedules: an exercise in patience
Labor issues and persistently long lead times for materials and equipment have lengthened construction schedules that will likely remain extended for the near future. Proposed projects should see improvement, but projects currently underway have been negatively impacted.
Administrative requirements are adding to delays. Building departments in some local jurisdictions facing budgetary constraints are not able to keep up with contractor demand for plan reviews, inspections and more. Large primary markets are better staffed, but experiencing much more substantial volume. Secondary and tertiary markets are not staffed to handle any uptick in construction activity. In addition, many seasoned and experienced building officials retired early due to COVID or left the industry altogether.
Contractor backlog is still elevated, according to Associated Builders and Contractors data, but has continued a downward trend over the past three months. Contractor revenues, profit margins and staffing levels have all increased during this time frame. Our research shows no evidence of overall project budget de-escalation.
Issues affecting the global outlook
As in the United States, EMEA and APAC also are experiencing construction cost stabilization. However, APAC and EMEA are uniquely impacted by the four significant issues:
Energy costs. EMEA and APAC are seeing delays in construction material deliveries as the high cost of energy means that factories cannot always afford to operate their production lines.
War in Ukraine. The war in Ukraine is disrupting European trade routes, transportation, and energy costs.
Earthquake in Turkey. The catastrophic earthquake in Turkey will likely increase the cost of materials like rebar/steel, marble, stone and more.
China public health. China's COVID-19 policies are expected to lead to increased growth in the Chinese economy and growing demand for raw materials/products demand in the year ahead.
Close budget management mitigates cost volatility
Key construction pricing indicators show promise, but continue to vary widely by region. To combat the ongoing volatility of construction costs, project teams are advised to frequently revisit budgets and include more cost contingencies.
The outlook is likely to remain volatile. With the potential for further economic downturn and the impact of ongoing labor shortages, teams must be hyper-focused on external developments and commodity cost shifts.
For more information on how to cut costs, reduce risk, and deliver greater long-term value, learn more information from our Conceptual Construction Group.