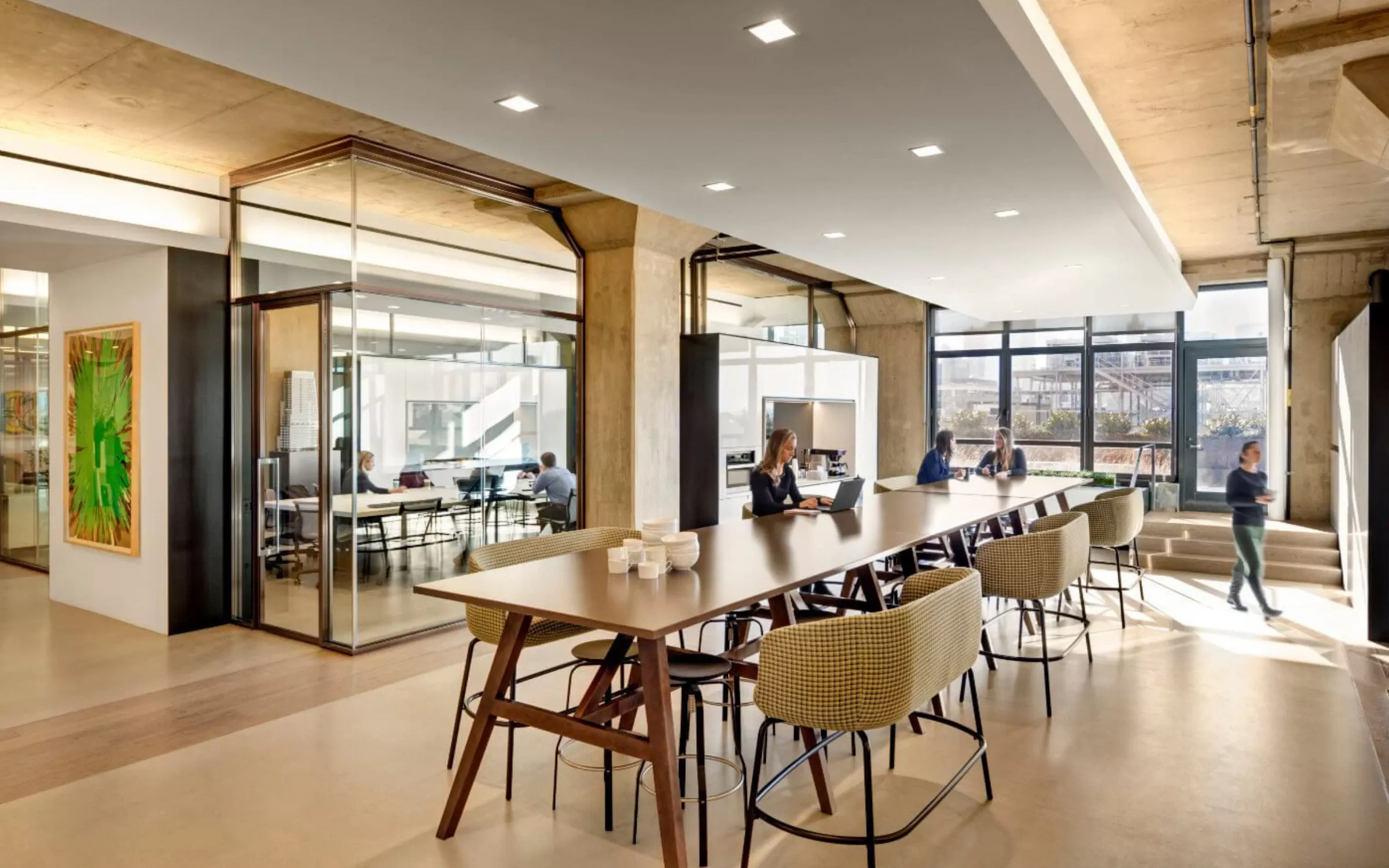 What's the Point?
The path to decarbonization is steep—but a clear path forward is beginning to reveal itself. Our bold plan imports expertise from a highly efficient Nordic model.
The 345 Hudson retrofit project is a carefully phased building retrofit that deploys thermal networking—novel to the U.S. market but vetted across decades in other regions—to drastically reduce energy demand and eliminate carbon emissions.
The 1931 masonry office building occupies the entire block between King and Charlton Streets in New York's former Printing District. It is owned and operated by Hudson Square Properties (HSP) — a joint venture of Hines, Trinity Church Wall Street, and Norges Bank and is one example of a case study for low-carbon retrofits in the New York market.
The project was among the first of the Empire Building Challenge. NYSERDA and the Building Energy Exchange (BE-Ex) have launched the educational series High Rise/Low Carbon, promoting the market for low carbon retrofits of tall buildings across New York State.
What can investors learn from this new direction for office buildings?
This approach:
Imports expertise from a highly efficient Nordic model and utilizes systems and technologies vetted across decades in other regions
Is science-based instead of regulatory
Innovates through design rather than relying on the innovation of new technologies
Uses familiar parts to create an inexpensive and efficient system to deliver the high-quality office environments that today's tenants demand
Sees heat not as something to be ejected in summer and supplied in winter, but as a resource to be shared among different spaces year-round
Can be applied in phases on a floor-by-floor or tenant-by-tenant basis, working with rather than against the natural lease turnover cycle
Result: As the first set of floors are retrofitted to this new model, the industry will be provided a clear showcase for how brown assets—buildings that are at risk of future carbon costs—can be converted into green assets that are fully prepared for an all-electric, low-carbon energy future.