Meet the man behind Hines' carbon strategy
Michael Izzo, Senior Vice President - Carbon Strategy, discusses the firm's approach to decarbonization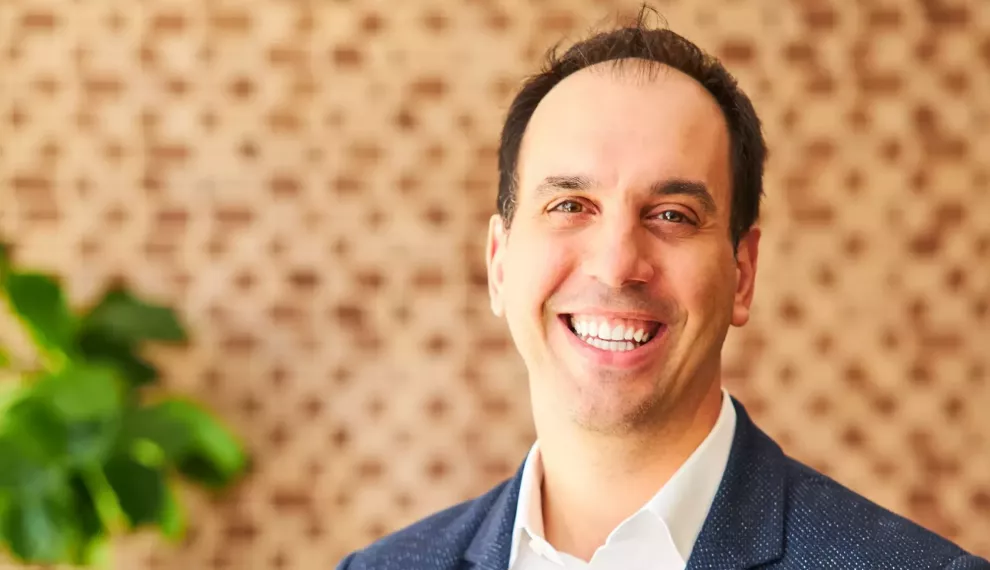 Caption Michael Izzo, Senior Vice President - Carbon Strategy
What's the Point?
Michael Izzo shares his path to the position of Senior Vice President - Carbon Strategy at Hines, the role global real estate firms have in decarbonizing our built environment, and emerging approaches that may define the next wave of low-carbon buildings.
About the "Carbon Guy"
The man behind Hines' carbon strategy spent his childhood asking "why" and "how" at his dad's mechanic shop. As a child of Italian immigrants and a grandmother that still has wastewater buckets underneath the gutters for watering the garden, the drive to focus on mechanical engineering and sustainability was ingrained in him early on.
He received a mechanical engineering degree from Rensselaer Polytechnic Institute, and then filled many shoes in different aspects of the industry, allowing him the visibility to look at things more holistically.
After 14 years of various engineering, design and construction roles, Mike joined Hines on the New York project team on the existing Hudson Square Portfolio, later taking on a role evaluating climate change impact and risk. When faced with new aggressive climate legislation, Mike and his team made the decision to be more proactive and progressive and tackle the challenge head on. As a result of his work, and Hines' early understanding that we needed to have someone fully dedicated on the climate impact of real estate, Mike's new role was created. As senior vice president – carbon strategy, his purpose is to implement the foundation and structure of Hines' environmental strategy.
Day-to-day life as the carbon guy can be described as organized chaos when you are navigating so many different workstreams that are required to mitigate emissions from the real estate sector. Mike credits the firm's vertical alignment that allows collaboration from engineering to development management as one of the reasons Hines has been successful in their environmental initiatives and the diligence in committing to a net zero operational carbon target by 2040.
About the Commitment
The process behind the commitment was not a quick decision. It involved a 90-day study that included the firm as a whole, three consultants, and a look at similar goals of the firm's top investors and top tenants to nail down an ambitious, but achievable target that was right for Hines and backed by science.
Hines' approach is considered different than other corporations with similar goals. Mike attributes the difference to the firm's founding around mechanical engineering and building energy-efficient buildings, early on as a necessity to make better spaces for people and the planet. Our level of execution, transparency, integrity, and expertise at the ground level is what is going to separate us.
Our local expertise is critical to the approach and the process by which Mike and his team plan to implement the foundation and strategy on the global portfolio and asset by asset regionally. He and his team will also work to connect the dots by looking at partners who have a more global view to look at disruptive innovation and technology.
Learn more about our commitment and the road to net-zero operational carbon by 2040!