T3's trailblazing women: Transforming the construction landscape
Shaping the future of sustainable development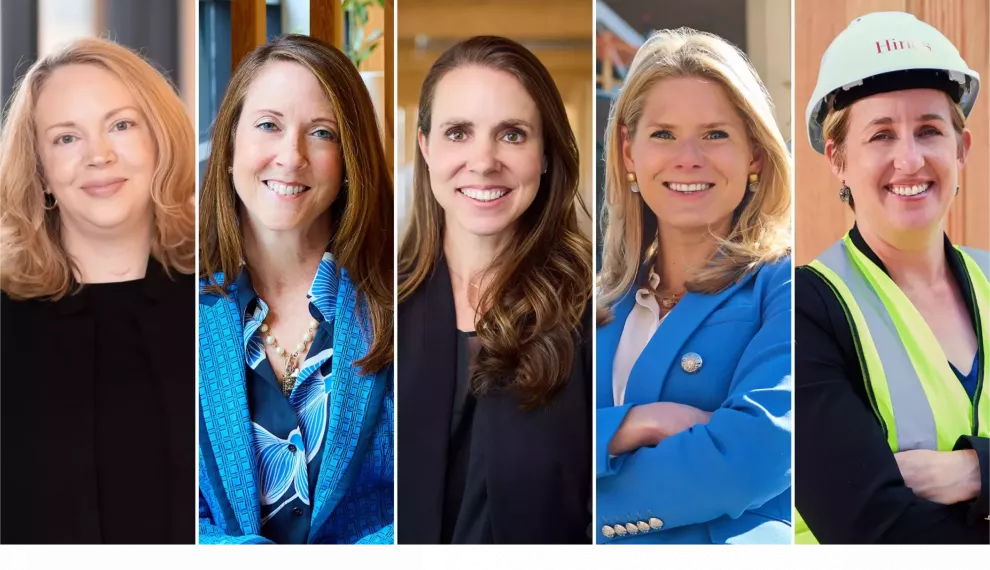 What's the Point?
The future of commercial real estate depends on innovation and sustainability. T3, short for Timber, Transit, and Technology blends the beauty of timber spaces with advanced technology, fostering environmental and social sustainability in the workplace. The exceptional work of the influential women who shape our successful T3 business line is worth highlighting to catch a glimpse of what's to come.
Innovation that Meets the Moment
Hines developed T3 to address the growing demand for contemporary, cutting-edge office space for tech and creative companies. The outcome is a flexible, future-focused model that blends the timelessness of timber with the quality, elegance, and efficiency of Hines' best-in-class buildings.
Diverse Perspectives Make Us Stronger
With more than 4,700 professionals, 41% of whom are female, in offices in 30 countries, Hines believes that diverse skills and perspectives make us stronger as we serve our investors, partners, clients, and communities.
Women play a vital role in shaping the future of commercial real estate. Their contributions to the T3 business line and the wider Hines community demonstrate the strength and effectiveness of diverse skills and perspectives.
From playing a crucial role in developing our first T3 project in Minneapolis to our latest under construction in Australia, it is clear that the inclusivity and innovation that women in our field bring forth become key differentiators.
Get to know five of our remarkable women who are driving construction innovation with a spirit of diversity and empowerment.