What's the Point?
It takes courage and commitment to create a culture anchored by sustainable actions. Defining a new path forward for ESG investments in the built environment is not a stretch for Hines—leading the way is part of our company culture that is rooted in our company founder Gerald D. Hines' legacy. Throughout our history, Hines has embraced visionary and contrarian ideas long before other market participants jumped on his wagon.
Mr. Hines pioneered energy-efficient, sustainable building design long before ESG— and sustainability in particular— were on the public radar or built into occupier expectations. Hines was among the first to recognize the connection between sustainable construction and operations and tenant wellbeing.
Hines began integrating energy consumption data into its portfolio management in 1978. In 1992, Hines was the first real estate developer to issue its own indoor air quality guidelines, predating the EPA's later guidelines. In 2006, Hines was in the vanguard of global real estate companies that publicly committed to pursuing LEED certifications on all new projects. Many competitors followed suit.
"We decided early on that it was important for us to have the most efficient buildings possible," said Mr. Hines. "We always thought the clients would appreciate low operating costs and better conditions for their employees."
As USGBC president and CEO Rick Fedrizzi commented when awarding Gerald Hines the 2013 USGBC President's Award, he both challenged and inspired the green building community.
The firm has built a legacy of sustainability that continues to expand and evolve and today, Hines once again has an opportunity to lead. We have set a target of net zero operational carbon in our building portfolio by 2040.
To learn more, check out our Plan for our Planet.
We're always looking for what will create the value. The long-term value and the civic gesture to the city is to build a good building and to be a good citizen.

Gerald D. Hines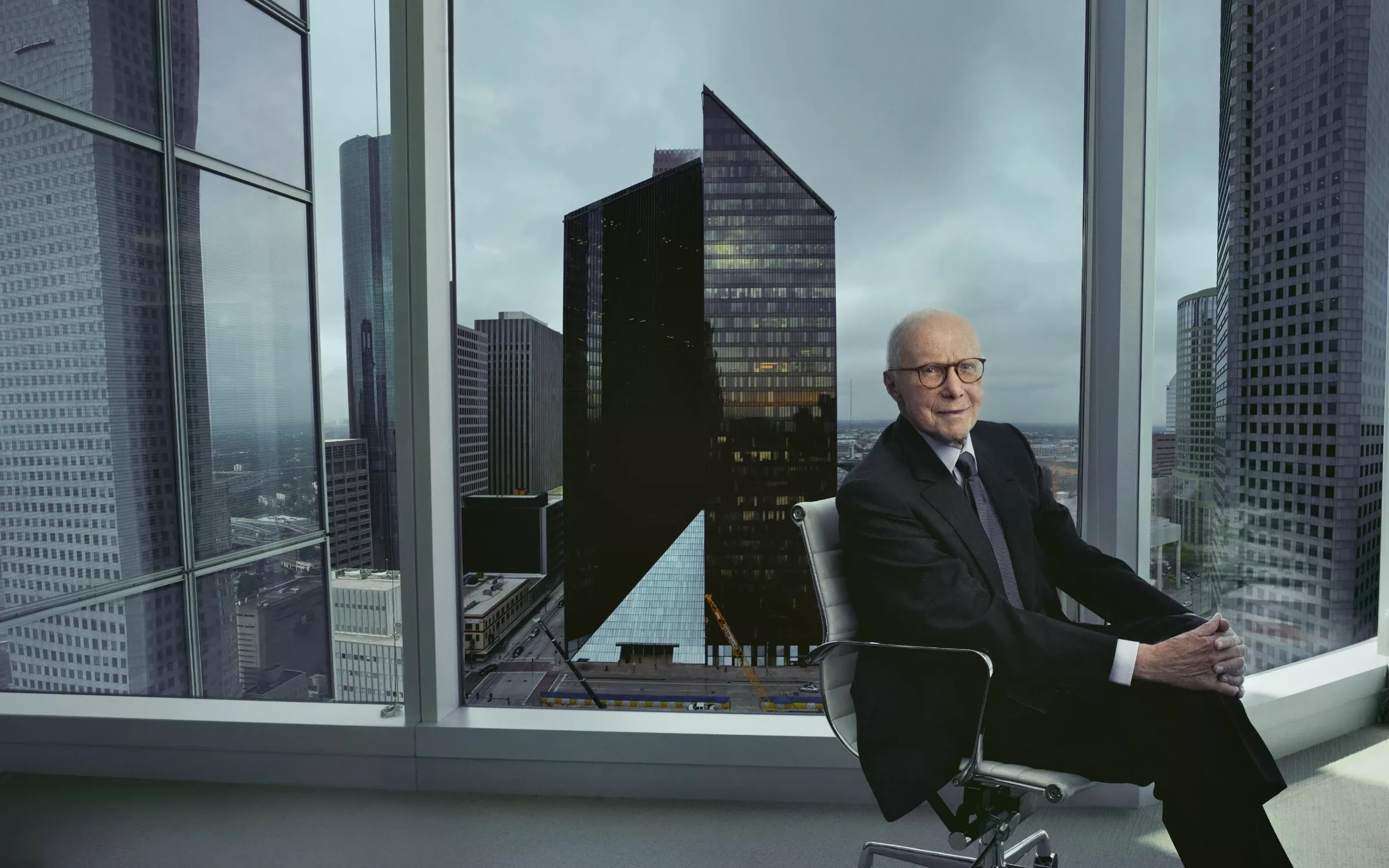 We're always looking for what will create the value. The long-term value and the civic gesture to the city is to build a good building and to be a good citizen.

Gerald D. Hines