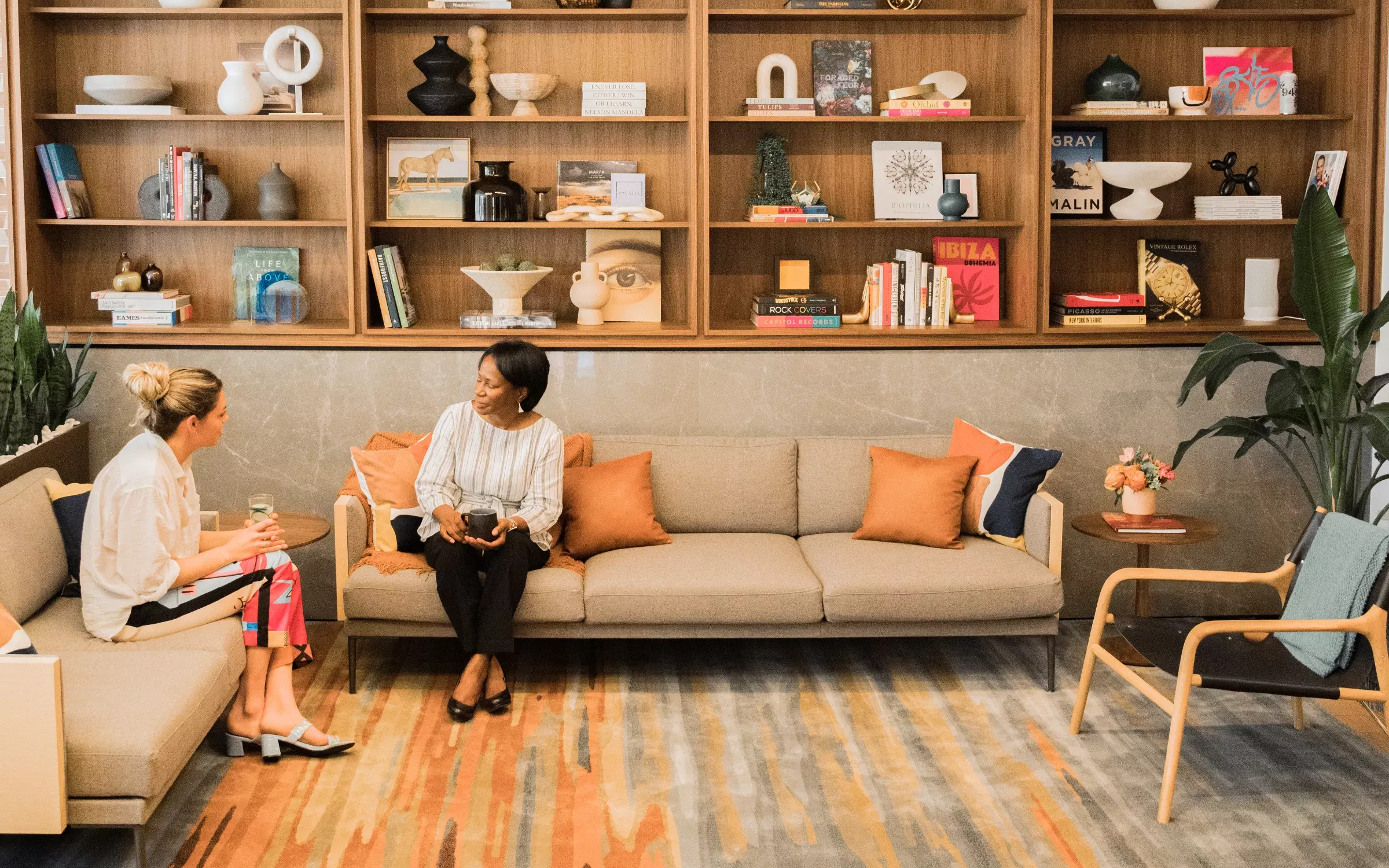 What's the Point?
The concept of flex space has evolved beyond just coworking spaces to encompass a full set of services and experiences integrated throughout a building. In this new economy, leasing and renewals will be based on a space's utility and offerings, such as world-class amenities, collaborative spaces, and experience-driven design.
The term flex space has historically been used to describe a wide range of office types providing broad functionality and agreement terms, reduced costs, and improved collaboration. This model has always been closely associated with coworking, but it's much bigger than that. In fact, today's flex is not a single space at all—it's a full set of services and experiences that are integrated throughout the entire building.
This new way of thinking about flex space is the culmination of the amenities arms race that was transforming buildings even before the pandemic. In offices across the country, the percentage of space allocated to lounges, dining halls, gyms, wellness rooms, and common areas has continued to increase,1 while full-time leased spaces are becoming smaller, with a recent CBRE survey indicating that 52% of office-using companies will reduce space over the next three years.2
The key to success in this market is managing your amenities as monetizable space available on-demand.
This approach perfectly complements modern flex office space, which is designed to provide teams with different ways to work depending on their shifting requirements—whether that's individuals looking for a flex office space for a few days each month or enterprise teams seeking a dedicated space separate from their long-term lease that can support their business priorities.
Leasing and—more importantly—renewals will depend on a space's utility, and in this new economy that means world-class amenities, collaborative spaces, and experience-driven design.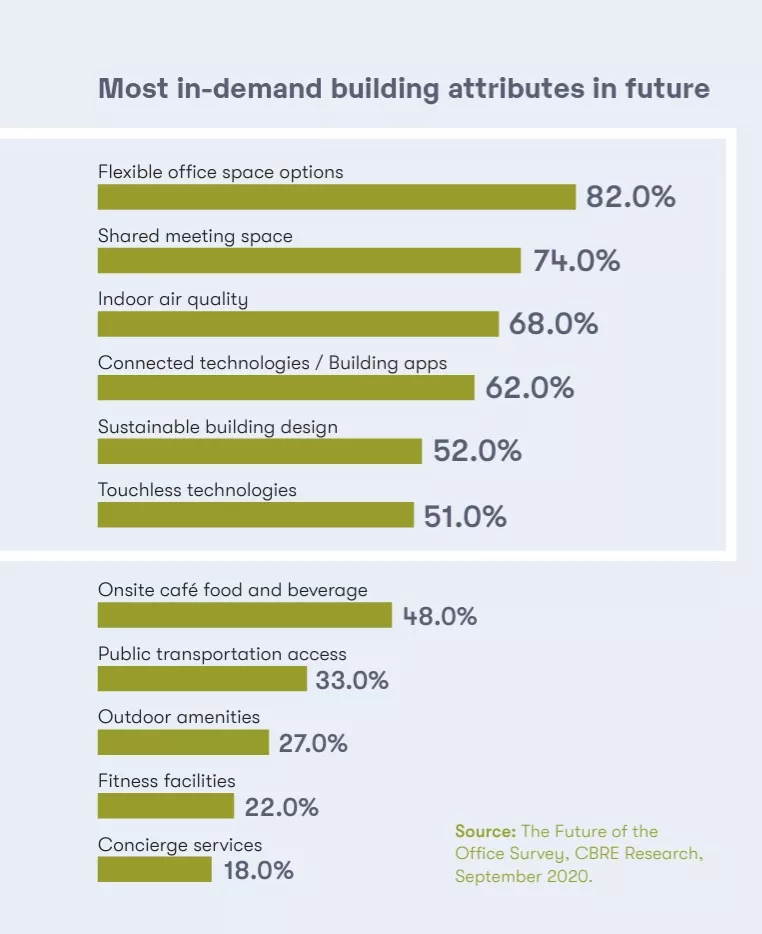 1 "Amenities Packages Drive Occupancy and Employee Retention While Capturing the Third Space," Newmark Research (January 2018). The paper explains that developers have historically allocated between two and four percent of their portfolio space to amenities, but that percentage has shot up by 200 percent in many properties, with the quality and variety of amenities also increasing.
2"Spring 2022 U.S. Office Occupier Sentiment Survey," CBRE (April 2022)