Can flex space solve your pain points?
Exploring the benefits of flexible workspaces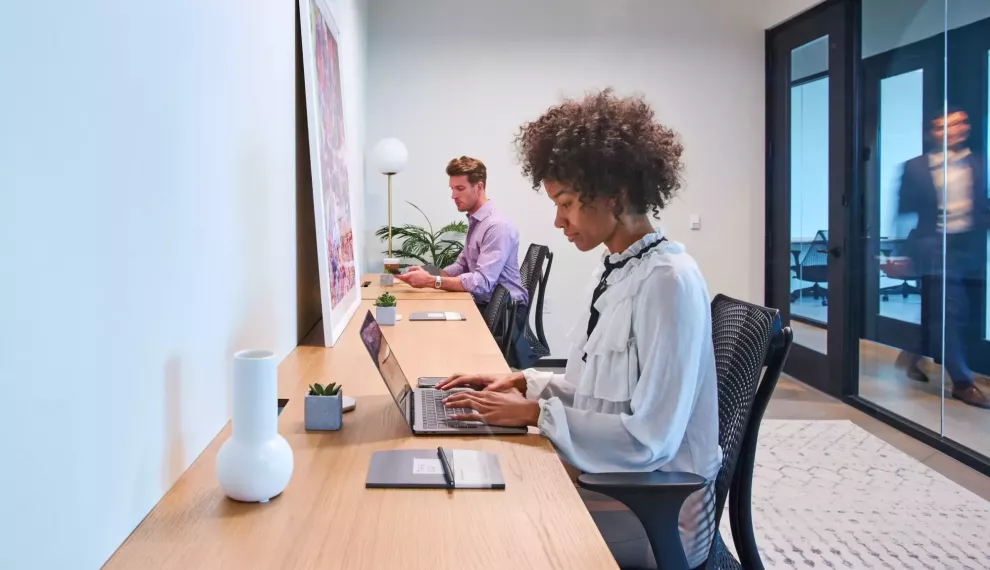 Caption 717 Texas - Houston
What's the Point?
The rise of flexible workspaces has already revolutionized the way businesses operate. Gone are the days of working out of coffee shops while waiting for traditional office space to be secured. Instead, companies transitioning into new cities, outgrowing their current space or contracting can access fully equipped workspaces that offer the same amenities and services as traditional offices.
The case of Alpine Investors at The Square, Hines' in-house flexible workspaces, is a perfect example of how flexible workspaces can solve the pain points of growing companies.
Alpine Investors is a San Francisco-based private equity firm that recently expanded its sourcing operations into Salt Lake City due to the region's central location and growing technology market. The firm required temporary office space to support a small, advanced team while waiting for the construction of its permanent office space. The Square at the Kearns Building in Salt Lake City was the perfect solution as it was built to accommodate large enterprises and small businesses alike.
The space offered Alpine Investors a fully equipped modern office that could provide them with flexible workspace on a monthly basis, built-in administrative support, and best-in-class amenities in a professional setting.
James Wyatt, the manager of Alpine's direct sourcing team, recognized that The Square at the Kearns Building was the best option for getting "boots on the ground and getting started." Their on-site personnel was ready to assist with anything from tech support to package and mail delivery, and provided the support that Alpine needed to establish its temporary office. On-site food options, including daily breakfast and local coffee, added to the convenience of The Square at the Kearns Building, making it an ideal workspace for busy professionals.
The Square at the Kearns Building's flexible workspace also provided an environment that got team members excited to come back to work. As Wyatt noted, "Alpine's mission is being a place where top talent wants to spend their careers, so having inviting workspaces is probably priority number one for us."
The Square at the Kearns Building provided a comfortable and enjoyable workspace for the Alpine team, making it easy to transition to a full-time office space in the same building.
There are many benefits of flexible workspaces for growing companies, not least of which is allowing companies to focus on what really matters – growing their business.
To learn more about our flexible workspace solutions, visit The Square.