Unlocking Opportunities: Co-Living Investments in Japan and Beyond
Residential in APAC: Capitalizing on current demographic and market trends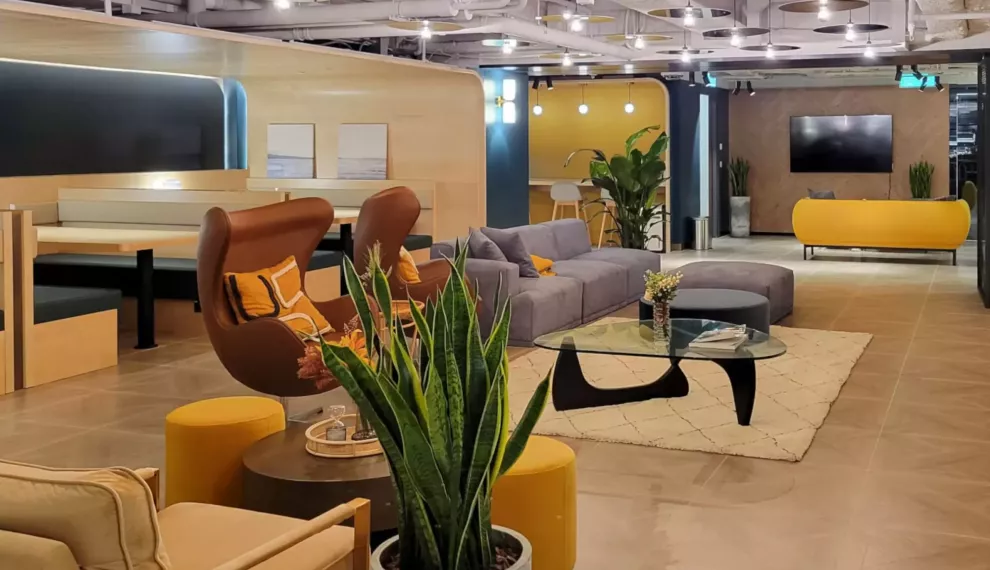 Caption Dash Living on Prat - Hong Kong
What's the Point?
The thriving co-living sector in the Asia Pacific (APAC) market presents a significant growth opportunity. The region's demographic landscape, with a large population of young professionals and growing urbanization, creates a strong demand for affordable housing options that cater to their evolving lifestyle preferences. Co-living addresses these needs by providing a cost-effective solution that combines affordability, convenience, and a vibrant social atmosphere.
Many countries in the APAC region are experiencing significant urbanization, with a growing number of people moving to cities for better employment opportunities or improved lifestyles. The urbanization trend has led to increased demand for housing to accommodate growing populations. The region is also witnessing various demographic shifts. In Japan, for example, the aging population and a decline in household sizes have increased the demand for smaller, more affordable housing units. And the rising number of single-person households, young professionals, and students supports this growing market for compact, conveniently located apartments.
Multifamily projects in APAC cities, like Tokyo, Hong Kong, and Seoul, thrive when situated in areas that offer excellent access to transportation networks, amenities, and employment centers. The reliance on efficient rail transportation systems for daily commuting ensures a consistent flow of employees that contributes to the robust density in urban areas.
Ripe for Investment
Hines has been an active player in APAC for decades. Over the years, the firm has expanded its presence by establishing local offices in mainland China, Australia, South Korea, Japan, India, Hong Kong S.A.R., Singapore, Vietnam, and New Zealand. Hines made its first investment in Japan's multifamily sector in December 2022 when it acquired 11 multifamily properties in Tokyo, Nagoya, and Fukuoka, totaling more than 400 units. This investment signified the beginning of a series of acquisitions aimed at building a portfolio of rental multifamily assets in Japan and demonstrates the strength of the region.
For investors, Japan stands as a unique and promising investment destination for many of these reasons. The sector offers unparalleled advantages due in part to the remarkable stability of income, for example. With a low historical unemployment rate of around 2.5%, Japan fosters a reliable tenant base, further enhanced by the assurance of third-party credit guarantees for all tenants.
"This dependable demand, coupled with the increasing preference for rental accommodation, creates a favorable climate for investors seeking long-term reliable returns," added Hines' Chief Executive Officer in Asia Pacific, Ray Lawler.
Lawler stressed that lifestyle preferences are also important to consider. Many APAC cities are experiencing a growing emphasis on environmental responsibility and sustainability. In its urban residential developments in Japan, Hines is prioritizing sustainability initiatives that engage tenants in water conservation, recycling, and guidance on how to reduce their carbon footprint.
Expanding Through APAC
Hong Kong has also emerged as an appealing market for co-living development. The residential market in Hong Kong suffers from chronic undersupply, a situation expected to persist in the foreseeable future. The city is also notorious for its unaffordability, with it taking the average resident approximately two decades to save enough to afford an apartment. Apartment prices have consistently outpaced wages for over 10 years.
Yet, as workers continue to migrate to the city, demand remains high. Hines recently opened "Dash Living on Prat," its tech-driven co-living rental offering for young professionals in the heart of Tsim Sha Tsui, Hong Kong. The property began as a hotel, subsequently renovated to transform it into a premier co-living complex featuring design, amenities, and community lifestyle targeted at today's young professionals.
Hines, too, has been closely monitoring South Korea and actively participating in diverse projects across the Seoul Metro area. One noteworthy venture is the Global Quantum Complex in Busan, South Korea—a mixed-use development aimed at hosting the nation's first quantum computing R&D hub, alongside cutting-edge offices, educational spaces, and residential offerings. Spanning over 180,000 square meters, this development will rank among the country's five tallest towers when delivered in 2027. It will offer luxury lifestyle amenities and is projected to generate a staggering $3.6 billion in economic value, while also creating around 18,000 jobs. The project underscores Hines' confidence in the city's potential as a key center for quantum computing and other innovative sectors.
A Cultural Norm
The acceptance of co-living as a cultural norm in the APAC region reflects the changing preferences and needs of young professionals seeking affordable and convenient housing solutions. Co-living not only offers an affordable alternative to traditional housing options but also integrates modern technology to enhance the living experience and social connection. By providing shared common areas, such as communal kitchens, lounges, and recreational spaces, co-living spaces encourage residents to connect, collaborate, and form meaningful relationships.