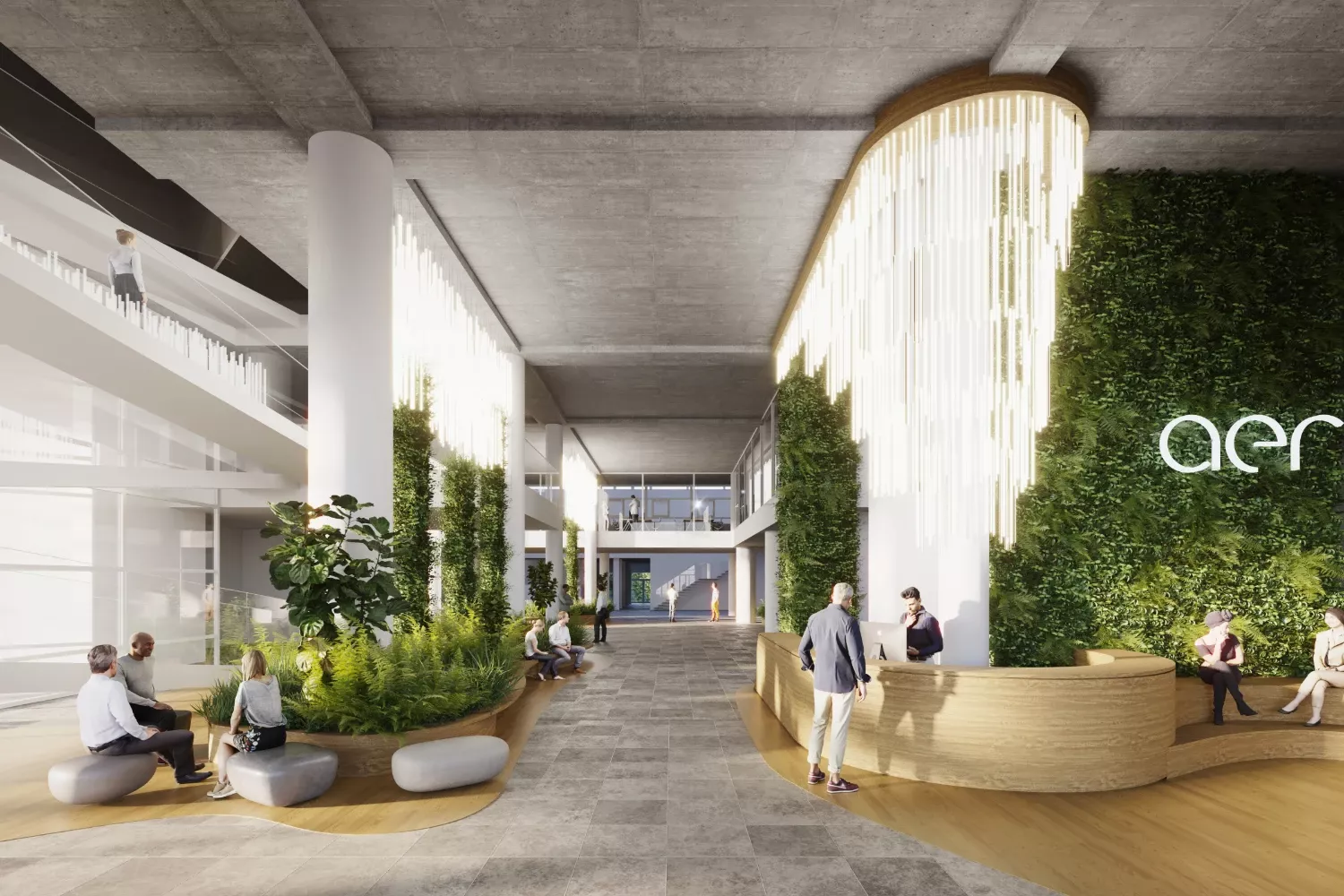 What's the Point?
Placemaking is an important aspect of commercial real estate, especially in the wake of the COVID-19 pandemic. It is a way to engage people in public spaces and create a sense of community, and it can now be applied to various asset classes beyond just retail and outdoor spaces.
Placemaking is here to stay
If you've read articles in any major commercial real estate publications in the past several years, the word "placemaking" has probably popped up many times. The once-obscure term has found its way into many conversations around the future of commercial real estate. Though the worst days of the COVID-19 pandemic are largely in the rearview mirror, the very fabric of our communities was altered by years of restrictions and lockdowns that forced fundamental changes in human behavior. With everything available almost instantaneously at our fingertips, do we still crave those moments of connection we inevitably find when we encounter people in public space?
Fortunately, the answer has been a resounding "yes," meaning placemaking is here to stay. Where the concept has grown and evolved is in the way it is now permeating across asset classes. Previously, placemaking might primarily have applied to retail and outdoor spaces, allowing the citizenry to take back a feeling of ownership in an era of increased resource privatization. Now, anywhere could potentially feature a placemaking component. There's also the fact that neighborhoods are becoming increasingly culturally diverse, demanding new ways of engaging those who live there. Through placemaking, people become more involved in their local communities, while the cities themselves engage in practices that support them, such as providing more equitable housing, ensuring infrastructure is in good condition and promoting goings-on where people can come together.
Hines is no stranger to placemaking. One standout example is Fenton, a 92-acre mixed-use district in Cary, North Carolina, where we effectively built a miniature city. The location features more than 2.5 million square feet of retail, office, restaurant, hotel and multifamily, with many additional amenities planned for the future.
This is placemaking at scale, where a community suddenly exists where there was nothing before—the literal and figurative elevation of the development from empty land to a place where creativity and collaboration thrive, where families plant their roots and meaningful relationships flourish.
Another example of placemaking is at aer, a high-quality, office-led, mixed-use scheme with a residential component in Germany. Located next to Einkaufs-Center Neuperlach, Munich's largest shopping mall, and exceptional public transport links, aer is about more than just access—it's about the sense of belonging that arises when people come together and passions unite. At aer, an interim use concept called "Shaere München" was born, transforming what was once a pair of quiet office buildings into a place where community members participate, co-design, codevelop, learn, research, think, rethink, inspire, promote and share.
There's no shortage of things to do at aer, which helps foster the sense of community and bind members together in their common interests. All are welcome to be a part of the project, with aer becoming, in this sense, a place for everyone—people from all backgrounds, interests and faiths—interwoven as part of the beautiful tapestry that is life. Community Kitchen München, an initiative of Shaere München, also has much to offer locals, including freshly made meals prepared from rescued food, which are available every day at reasonable prices. The Fairteiler, prominently placed in the entrance hall, invites locals to share rescued food fairly and free of charge, supporting members of the community who may not be so fortunate.
As we look at our culture in a post-pandemic world, collaboration and togetherness will be critical. We will continue to try to unite placemaking as a concept with the reality of human engagement and interaction in public spaces. Placemaking initiatives at our properties are one tool that allow us to elevate the employee experience beyond the normal and into the extraordinary.
To learn more about how we engage at our properties visit our Inspire page.