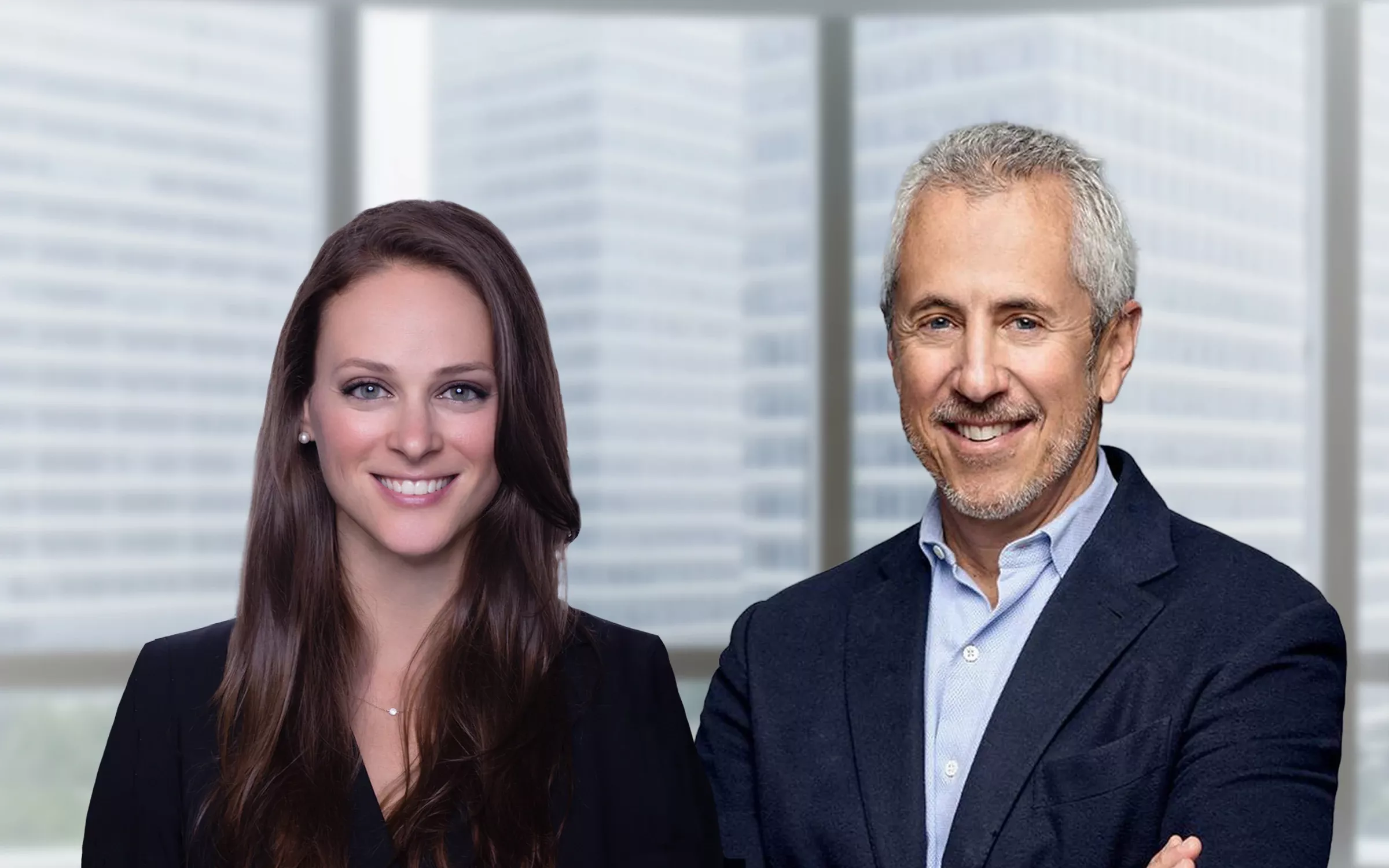 What's the Point?
Hospitality and real estate are two separate industries, but in recent years, the two have come together to create spaces in which people love to work, live, and play. This perfect blend has led to the creation of vibrant and dynamic properties and communities that offer a unique experience to our tenants and visitors alike. From luxury hotels to mixed-use developments, the integration of hospitality into real estate has changed the way we think about the spaces we create and has established a new standard in the services we provide.
Hines and Union Square Hospitality Group share a strong belief in prioritizing employees as the most valuable asset. Both strive to provide a unique and exceptional experience for customers, driven by the principle of putting people first. This approach is seen as a differentiator for the businesses and the impact on delivering great experiences is clear.
Whitney Burns, Hines vice president of global client strategy, and Danny Meyer, founder of Union Square Hospitality Group and winner of numerous accolades including the James Beard Award and Michelin Stars, sat down to discuss how creating an experience that is unique to occupiers is more than just a good meal.
Whitney Burns (WB): What are some of the innovative concepts you've created in your career?
Danny Meyer (DM): I was raised in St. Louis where hospitality and restaurants were the highlights of the town. However, the food wasn't anything extraordinary. When I moved to New York City, I was fascinated by the incredible food but felt the lack of hospitality. So, I decided to open a restaurant that combined the best of both worlds - the hospitality from my hometown and the delicious food of NYC.

The Zagat Survey — a way for customers to give feedback on restaurants — asked about food, decor, and service. I realized that the survey was missing a crucial aspect - hospitality. Service was a technical delivery of what we do in the restaurant industry, but hospitality was about making people feel emotionally satisfied. I figured out the thing that I think has helped me in our restaurants more than anything, which is that service is a really crucial thing. I believe that hospitality is what sets us apart from others and is applicable to every business. To this day, I firmly believe that providing good service is not enough. It is about making our customers feel that we are on their side, emotionally.
WB: There is a correlation between excellent customer service and retention. How does delivering a remarkable and memorable customer experience distinguish a brand or company, regardless of the industry in which it operates?
DM: I believe that we're living in a time where innovation has a short shelf life. It's important to remember that people will eventually forget what you did and said, but they'll always remember how you made them feel.

Nowadays, everyone has a camera and can easily share their experiences with others. This means that anything that can be captured in a photo is easily copied. As a result, the last remaining distinction that companies can have is the feeling they give their customers.

This is why in our hospitality business; we believe that the customer experience is a combination of 49% performance and 51% hospitality. A high score in performance is important, but it can never overcome a lack of hospitality. We believe that even if we make mistakes, our hospitality can overcome them.
WB: Hospitality is a powerful business principle. How does incorporating hospitality as part of your business strategy, regardless of the industry, lead to higher returns and increased attention?
DM: The proof of success can be measured by the popularity of a business among customers. I used to follow the Zagat survey, and we had several top-rated restaurants in New York City. Union Square Café moved up from Zagat's 21st most favorite restaurant to eventually becoming New York's second favorite restaurant.

To me, being someone's favorite means that the business is not only good at what it does but also creates a positive experience for the customer. As a restaurant gets to be more and more people's favorite, guess what happens? You get more and more revenue and then you've got to manage your business the right way so that with additional revenue, you're keeping more and more of that revenue for your team.
When it comes to real estate, incorporating hospitality principles can increase a return on investment by providing a unique and memorable experience for tenants and visitors. This can lead to higher occupancy rates, more favorable leases, and increased customer loyalty.
As hospitality standards evolve, it is no wonder that many look to those at the top for inspiration and guidance. Danny and Union Square's diverse ventures have added to the hospitality dialog in many contexts and have played an integral role in the creation of the Hines Experience Academy.