Preserving an iconic asset in historic Milan
A creative mixed-use approach for Torre Velasca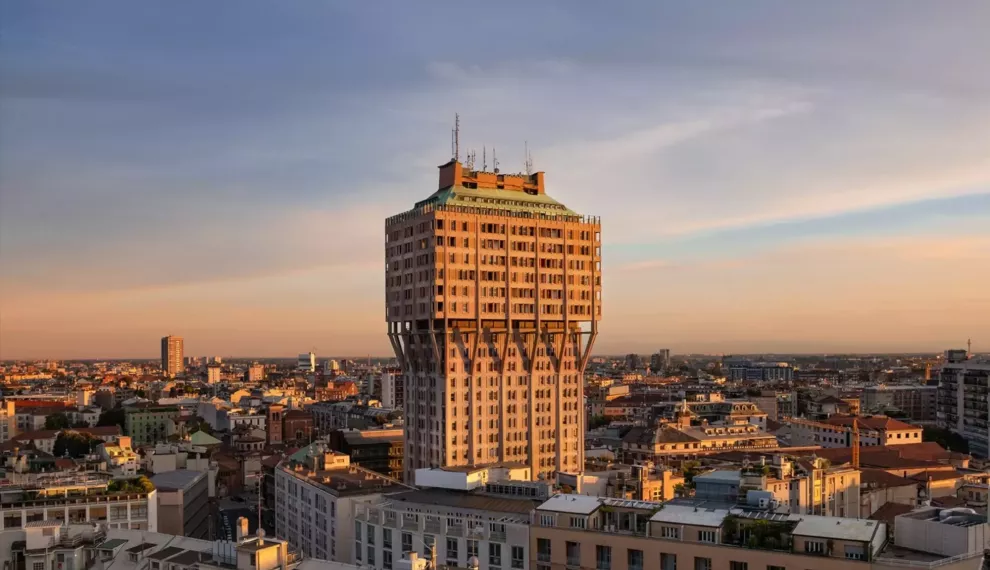 Caption Torre Velasca - Milan, Italy
What's the Point?
Current market conditions require a creative approach to improving assets that are somewhat obsolete. Torre Velasca is an example of how to combine residential, office, and retail space in a historic city-center location.
Preserving an icon
Torre Velasca was bought in 2020 and is being redeveloped as part of a mixed-use project in the historic center of Milan. The rationale behind the decision was to take a truly iconic asset in a preeminent location and refurbish it, add quality so it can hopefully hold its value through periods of market volatility.
The asset is being fully refurbished and will be delivered to tenants at the end of 2023. To add additional desirability for tenants, businesses and visitors, part of the refurbishment will include the square at the front of the building. Hines has completed more than 85% of the refurbishment, including all of the residential units which are now being leased. Of equal importance, all of the retail improvements are also complete and being leased. Negotiations are underway to lease the office space of the project.
Leaning on local expertise
The refurbishment of this asset has progressed smoothly, due in large part to the local expertise of our team in Italy and Europe. In particular, the construction and management teams have been essential to acquiring the needed permits and authorizations to fully list the building. In addition, Torre Velasca has now achieved the maximum standard in terms of energy sustainability and efficiency1.
Looking ahead
Hines' intent with Torre Velasca is to deliver an asset that will satisfy the demands of future tenants, businesses, and visitors. The square is an integral part of this project and should enhance its appeal. This Hines-owned building is designed to be an important icon in Italy and within Europe that will stand the test of time.
1 LEED (Leadership in Energy and Environmental Design) is the most widely used green building rating system in the world. LEED is for all building types and all building phases including new construction, interior fit outs, operations and maintenance and core and shell. To earn LEED certification, a project team must demonstrate compliance with all mandatory prerequisites and select a number of optional credits to pursue. Hines pays registration and certification fees.