Can a Hong Kong hotel become an affordable housing haven?
Hines and Dash Living tackle the gap in attainable housing in Hong Kong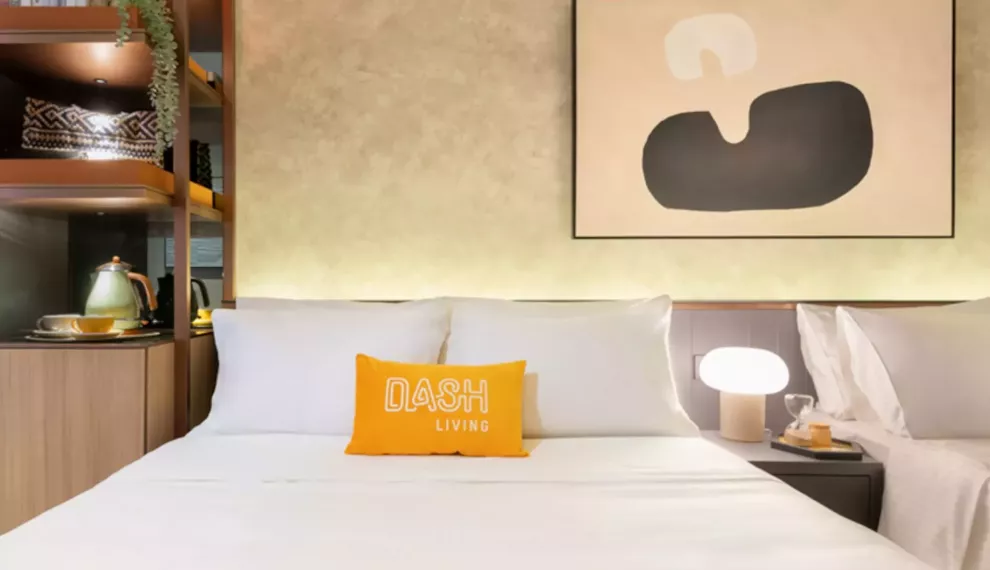 Caption Dash Living on Prat - Hong Kong
What's the Point?
The housing crisis in Hong Kong impacts young professionals most profoundly. Dash Living and Hines are converting the Butterfly Hotel in Tsim Sha Tsui into an affordable house destination called Dash Living on Prat.
From Hotel to Home
Hong Kong is known for its dense and dynamic environment, but it is also known for its very high cost of living. It is one of the most supply constrained housing markets in the world, and housing is unattainable for so many young professionals. It would take the average white-collar worker at a young professional level 20 years of salary to be able to afford their first home. Homeownership rates for young people are at its lowest in 25 years.
To help tackle the attainable housing shortage, an opportunity arose to transform a hotel with prime location into attainable housing for young professionals. The Butterfly Hotel, located in Tsim Sha Tsui (TST), Kowloon in Hong Kong, was acquired at a 30% discount to land values and transformed into Dash living on Prat, offering 158 units of housing for Hong Kong's least addressed users, young professionals. The building had ground floor common areas for opportunity to generate income and provide amenities for the users.
Dash is the operator with the most coverage of beds in the market, as the most experienced in Hong Kong and deeply integrated with technology, which was critical to maximizing value in this asset. Dash became the operator on the project which now offers 158 units of housing that are technology-enabled, full of collaborative spaces and serves as a magnet for community programming. It is located right in the heart of the primary commercial district that is highly walkable, full of food and beverage options, and deeply connected all over Kowloon side and Hong Kong island. It's transit-oriented location is proximate via one-stop to central and two stops to China, which means that someone can walk out of the lobby of Dash Living on Prat, walk three minutes, and get onto the Metro and be on Hong Kong Island or be on the HK-to-China high-speed rail.
"We have been evaluating operators since opening our presence in Hong Kong. Hines had a strong sense of what it takes to come into a market with a relatively new product and evaluate the operators and how to work closely with those operators to bring a differentiated standard that mixes with the physical elements of the building to get the best product. We have been the first to build international service departments in Beijing, among the first to build mixed-use that incorporates living, and to bring in western high-end hotels early," said Claire Cormier Thielke, senior managing director and country head of Greater China at Hines.
"This is an exciting option for young professionals that provides them with independence, comfort, amenities and community," commented Chiang Ling Ng, chief investment officer, Asia at Hines. "As we continue to invest across the living space, we continue to seek out similar residential opportunities in the region."

For more on Dash Living visit: